Introduction
Apart from besan barfi (home made), gaajar (carrot ) halwa remains my favorite Indian dessert. Perhaps because of the way it was prepared in my house. Laboriously, painstakingly, over several hours. The ingredients are simple – the entire preparation takes 2-4 hours depending on the quantity you decide to make.
Ingredients
Carrots
Whole Milk (an optional recipe calls for dried milk powder- I think that totally ruins the halwa – which is why it never tasted 'right' to me when I had it in restaurants)
Ghee
Sugar (either white or brown)
Elaichi Powder (ground fresh cardamom)
Dry fruits and nuts (raisins, almonds, pistachios)
Getting Started
Grate fresh carrots.
Put milk in a large container on a medium flame.
Add grated carrots to milk.
Add a large tablepoon of ghee. Mix it all – and cook on a medium flame.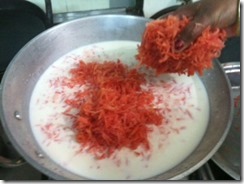 Keep mixing periodically – let the carrots and milk cook for at least 2 hours. If the milk becomes low, add more milk.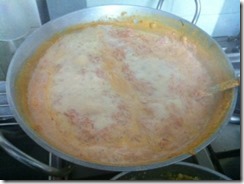 Add sugar. Once most of the milk is gone, add a large tablespoon of sugar. Mix it in – and let it cook on a low flame.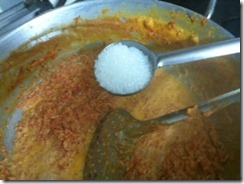 Add elaichi powder (ground cardamom). Mix it in – and let it cook on a low flame.Mix it in – and let it cook on a low flame.
Once all the milk has been absorbed, add a little more ghee and let it cook for another 15-20 minutes on a low flame.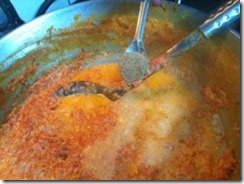 Add dry fruits on top at the very end (pistachio, almond and raisins. Cashews optional)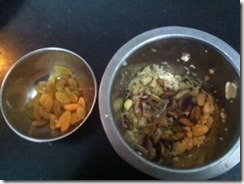 The Finished Product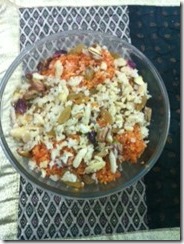 Summary
Carrot halwa is a delicious dessert that is extremely simple to cook. Although it takes a few hours to make, it lasts a few days – and tastes good even after it has been sitting in the refrigerator for a few days.