Chai – An entire country runs on it. And when you consider that the country has over 1 billion people, chances are that Starbucks sales do not even come close to the number of cups of chai served daily in India. Often, people have two to three cups daily. My own family starts the day with chai – and has one towards the evening. If a social visit happens in between (someone drops in – or you drop in somewhere), add another cup of chai for each visit. That's just in the house – when you are not doing much. At work, given long, crazy work hours and often challenging work, chai becomes more of an addiction – with work people 'ordering' chai every couple of hours (there is usually a dedicated chai guy – whose sole responsibility is to take chai orders).
So – India runs on chai. How exactly is Indian chai made?
While there may be several variations of the theme, the basic process and ingredients are unchanged.
Ingredients
Ginger (Fresh)
Crush some fresh ginger. About half a stick should be enough. Ginger is not always part of chai – I just prefer my chai with ginger (and cardamom).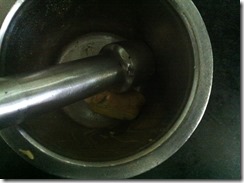 Black Tea
I personally like Lipton Yellow label loose tea. However, Brooke Bond Red label, Mamri, or Tajmahal Black tea are also popular.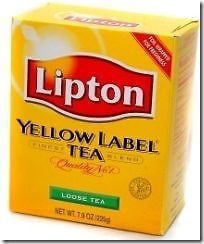 Milk
Whole Milk (no skim, low fat milk etc. – not for chai). Add pre-heated milk if possible. Add it little by little so that you never lose the boil in the liquid.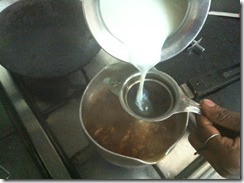 Cover it once it is done
Once the desired color is attained, turn off the flame and COVER the POT for about 5 minutes – do not let the steam escape. This provides additional FLAVOR to the tea.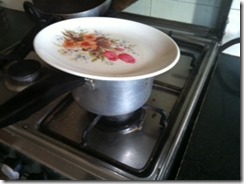 Sugar (or no sugar)?
I used to boil the sugar along with the water to make a strong syrupy sweet concoction. Over the years though, I like that less and less – and prefer to make the chai WITHOUT any added sugar. Mostly , I drink it as such (and savor the taste of the tea). Sugar can always be added after it is ready.
Condensed Milk instead of sugar and milk? Really?
This is a treat. Make your chai as usual (just skip the milk and sugar part). Now take the tea and add it to some condensed milk in a cup – mix well. The creamy texture with the taste of chai – will leave you wanting more.
Steps (for 1 cup chai)
Bring 1.5 cups of water to a boil.
Add crushed ginger and ONE heaped spoon of black tea. Add the elaichi (cardamom) power.
Add a quarter cup of HEATED milk. Add it little by little so that you never lose the boil in the liquid.
Let the mixture continue boiling – how long depends on the COLOR of the liquid. Dark brown is how I like it (strong).

LIght brown would be probably a minute or so of boiling time after adding the milk. you should see the volume of the liquid reduce somewhat due to the boiled off part.
Dark Brown would be about 2-4 minutes of additional boiling time AFTER the milk has been added.

Once the desired color is attained, COVER the POT for about 5 minutes – do not let the steam escape.
Filter the chai into a mug.
Add sugar if you so desire. (For the condensed milk version, no sugar is needed).
The Finished Product
Once you have a darkish brown color, your chai is ready. Before pouring it out, try and cover the pot for a few minutes (4-5) for an extra seeping in of the FLAVOR.